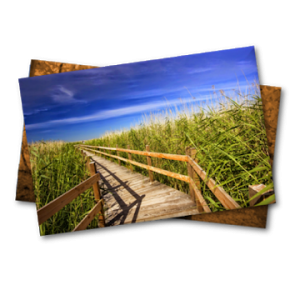 Supporting photos from sources including Google Photos, Facebook, Flickr, 500px, and more.
** Pleases note: Facebook is currently not working, we are blocked waiting approval from Facebook. This should be all sorted by 11th December 2016. **
Browse your photos and videos easily, offering a great way to view and share albums on your big screen.
Showcase your photos as an Android TV Daydream/Screensaver/Slideshow. The photos are styled like the default Chromecast/TV Daydream.
Please note both the screensaver and gallery have an in-app purchase. The screensaver is limited to the 50 oldest photos in your library. The gallery won't let you view photos and videos full screen. This lets you play and test the app at your leisure before purchasing if you choose to.
** Photo Sources **
– Facebook
– Flickr (including your friends and family photos)
– Google Photos
– NASA Photo a Day
– 500px
– Coming next: local files
– Any requests? Let us know!
** Features **
– Optionally auto include new photos and albums.
– Easily include or exclude some or all albums.
** Gallery Features*
– Browse your albums for each photo source you choose to add.
– Browse your photos and play your videos full screen.
– Search your library.
** Screensaver Features
– Photos load in the background for seamless playback.
– Customise the time delay between photos.
– Navigate between photos whilst daydreaming.
– Photos are chosen intelligently based on when they were taken and last viewed.
– Choose to show or hide: portrait photos, the time, information about the photo, currently playing artist and song, if available.
Since this app looks for new photos in the background, it means you only need to set it up and customise once and then you'll never need to think about it again. Just sit back and enjoy watching new and old photos alike, from your own collection as well as any chosen friends and family.
** Setting your Screensaver **
To set this app to become your default screensaver, follow these instructions by Google (https://support.google.com/androidtv/answer/6123262?hl=en-GB):
1. From Android TV's Home screen, scroll down until you reach Settings.
2. Select Settings
3. Select Daydream/Screensaver.
5. Select "Photo Screensaver and Gallery" from the options.
** Set wait time for screensaver **
You can choose how long it takes for your screensaver to start when you're not using your Android TV. Here's how:
1. From Android TV's Home screen, scroll down until you reach Settings.
2. Select Settings.
3. Select Daydream/Screensaver.
4. Select When to Daydream.
5. Select "Photo Screensaver and Gallery" from the options.
** Google Photos **
Google photos come from your Google Photos/Picasa account. You can view, organise and add more photos at https://photos.google.com. Please note, sadly Google does not provide access to photos that have been added into collaborate albums by other people.
** Feedback **
Please reach out to us at furnaghan@gmail.com with any questions, comments, problems or requests – we'd love to hear from you!
What's New:
– Update Google Photos All Photos thumbnail on sync.
– Fixing photo searching.
– Remove progress bar for videos in the screensaver.
– Better handling of missing Google Photos.
This app has no advertisements
Screenshots
Downloads
Photo Gallery and Screensaver v27339204 [Unlocked] APK / Mirror

Photo Gallery and Screensaver FULL v2.25.13 [Unlocked] APK / Mirror