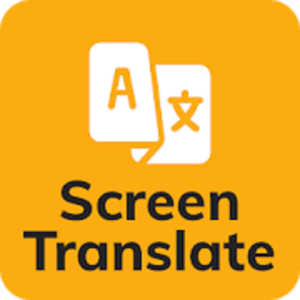 Translate On Screen
Translate On Screen (Screen Translate) translates text right on the screen, Translate anytime, anywhere, even when you are surfing the web, playing games
-> Support more than 100 languages.
– Features:
+ Translate on other apps
+ Translate text right on the phone screen
+ Translate game screen
+ Voice translate
+ Camera translate
+ Detect and translate copied text
+ Allow to copy the translated text
+ Bubble Translation floating on the screen
+ Screen translate
+ Screen translator
– Other features:
+ Scan and translate text on the screen
+ Recognize text right on the screen
+ OCR text scanner on the screen
What's New:
– Fix bug in android 12, add subscription package.
– Fix bug Thai language
– Add some languages: Hebrew, Malayalam, Myanmar, Odia…
– Replace X icon in bottom with X icon notification bar
– Fix bug loading when watch video
– Add Offline translate
– Add Offline Recognize Text
– Fix bug restore purchase
– Update UI
☆Premium features unlocked
All languages Unlocked
Ads removed
Ads Layout Removed
Optimized graphics/Zipaligned
Unwanted files/folders removed
Debug Info Removed
Remove default .source name of java files.
Screenshots
Downloads
Older Version