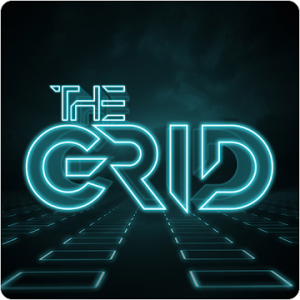 The Grid (Pro Version) is a neon blue/teal theme with a focus on Sci-Fi aesthetics with digital 3D renderings of futuristic backgrounds. Icons have transparency to blend in well with your backgrounds.
Icons also feature a 3D looks and handmade designs. Custom wallpapers have variations in darkness for you to experiment with, or use your own backgrounds to create your own futuristic theme.
QUICK TIPS
You can manually edit icons in most launchers by long-pressing the icon you'd like to edit.
Widgets: If your widget stops updating, check your system or battery settings to make sure the app is exempt from battery optimization.
DISCLAIMER
You may need a 3rd party launcher to apply the icon pack. If your stock launcher doesn't support icon packs, you can use apps like Awesome Icons or Unicon to change your icons without using a 3rd party launcher.
PRO VERSION
This is the pro version of the app. Get the free version here: https://play.google.com/store/apps/details?id=com.natewren.thegridfree
HOW-TO GUIDE
http://natewren.com/apply
FEATURES
• 4,000+ hand crafted flat, clean & simple neon blue/teal futuristic sci-fi HD Icons
• 200+ wallpapers included. Downloadable from the cloud. Browse and save the ones you want. All wallpapers shown are included!
• XXXHDPI high definition neon blue icons included for super large HD screens. All Icons are 192×192
• Customized science fiction wallpapers. Wallpapers have been edited to show off neon electric blue/teal icons nicely.
• Most of the icons are transparent letting each show the provided futuristic sci-fi backgrounds or to show off your own futuristic/neon backgrounds.
• Contains over 4,000 different 3D neon glowing icons with many variations of default icons such as phone, contacts, camera, etc.
• Wallpaper chooser comes installed
• Request icons via "Request" tab
• Chrome, retro and neon icons work best with dark futuristic 80's wallpapers.
• Muzei support for rotating wallpapers
• New icons added regularly
WIDGETS
System widgets as well as editable KWGT widgets are included.
• Fully customizeable Rad Clock Widget with diagonal text
• Battery widgets
• Digital clock widgets
• Analog clock widget
• Weather widgets
Hex used in flat colors: 47eafd
COMPATIBLE LAUNCHERS
• Nova Launcher (Recommended)
• ADW Launcher
• Yandex Launcher
• Action Launcher
• Apex Launcher
• Atom Launcher
• Aviate Launcher
• Evie Launcher
• Go Launcher
• Holo Launcher
• Inspire Launcher
• KK Launcher
• LG Home
• Lucid Launcher
• Next Launcher
• Nine Launcher
• Solo Launcher
• Smart Launcher
• Themer
• TSF
HOW TO APPLY ICONS VIA ICON PACK
1. Open the app after installing
2. Navigate to "Apply" tab
3. Select your Launcher
HOW TO APPLY ICONS VIA LAUNCHER
1. Open Launcher settings by tapping + holding on an empty area of home screen
2. Select personalization options
3. Select icon pack
What's New
Added 150 icons to pro versions
Updated Appfilter – fixes to un-themed icons
Current Pro Version Icon Count: 5,234
Current Pro Version Icon Count: 2,582
If you've purchased an Icon Pack, thanks for your support!
This app has no advertisements
Screenshots
Downloads
Older Version