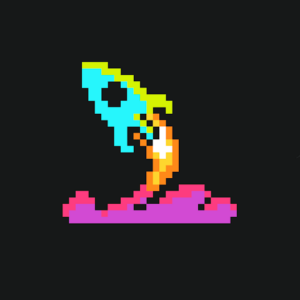 Proudly made in Hamburg by pixel artist Moertel.
Introduction
Retro Mode – Icon Pack is a unique mobile application designed to give your smartphone a touch of nostalgia by transforming its icons into retro-inspired designs. With a wide range of carefully crafted icons reminiscent of the past, this application allows you to personalize your device's appearance and add a vintage charm to your digital experience. In this article, we will explore the features, benefits, and overall user experience of Retro Mode – Icon Pack.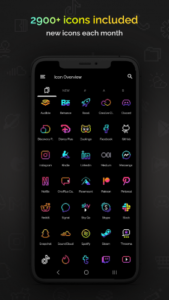 Features
Retro Mode – Icon Pack offers a plethora of features that cater to users seeking a retro aesthetic for their smartphone icons. Some of the key features include:
a. Icon Collection: The application provides an extensive collection of icons inspired by various retro themes such as pixel art, 8-bit graphics, vintage computers, and classic gaming consoles. Each icon is meticulously designed to capture the essence of a bygone era.
b. Icon Customization: Users have the flexibility to customize their icon appearance further. Retro Mode – Icon Pack allows you to choose from different icon shapes, sizes, and styles, ensuring a personalized experience that aligns with your retro preferences.
c. Wallpaper Selection: To complement the retro icons, the application offers a selection of wallpapers featuring nostalgic designs. These wallpapers can be easily applied to your device's background, creating a cohesive and immersive retro theme.
d. Icon Request System: In case you can't find a specific retro icon in the existing collection, the application provides an icon request system. Users can submit their requests, and the developers will strive to include the requested icons in future updates, enhancing the overall user experience.
Benefits
Using Retro Mode – Icon Pack on your smartphone offers several benefits:
a. Personalization: Retro Mode – Icon Pack allows you to express your unique style and personality by transforming your device's appearance. It provides a distinctive and eye-catching retro aesthetic that sets your phone apart from others.
b. Nostalgic Experience: The application taps into nostalgia by recreating iconic designs from the past. It evokes a sense of nostalgia, making it perfect for individuals who appreciate retro aesthetics or want to relive the charm of earlier eras.
c. Coherent Design: With Retro Mode – Icon Pack, you can achieve a cohesive and visually appealing look for your smartphone. The retro-inspired icons and accompanying wallpapers work together to create a unified theme that enhances the overall user experience.
d. Regular Updates: The developers of Retro Mode – Icon Pack are committed to providing regular updates, which may include new icon additions, bug fixes, and feature enhancements. This ensures that users can continue to enjoy fresh retro designs and a smooth user interface.
Conclusion
Retro Mode – Icon Pack is a mobile application that brings the nostalgia of the past to your smartphone. By transforming your device's icons into retro-inspired designs, this application allows you to personalize your phone with a unique and visually appealing retro aesthetic. With its extensive collection of icons, customization options, and regular updates, Retro Mode – Icon Pack provides an enjoyable user experience for those who appreciate the charm of vintage themes. Give your smartphone a nostalgic makeover and relish the joy of the past with Retro Mode – Icon Pack.
You are now ready to download Retro Mode – Icon Pack (Neon) for free. Here are some notes:
Please read our MOD Info and installation instructions carefully for the game & app to work properly
Downloading via 3rd party software like IDM, ADM (Direct link) is currently blocked for abuse reasons.
What's New:
• 280 new icons
• 1 new wallpaper
• You can now change the font size in widgets
• Fix: icon requests now also load in landscape mode
This app has no advertisements
Screenshots
Downloads