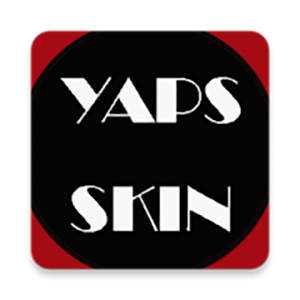 The only skin you will ever need!!
The alternative layout has the navigation bar at the top.
It has many configurable elements:
Toggle Waveseek, show the waveseek progress bar below the Play buttons
Toggle the Spectrum show the sound Spectrum at the bottom of the sceen
switch off album blur background so that the selected background colour shows
round or square albumart
select circle or square shape around labels
select the colour of text to be used throughout the app
set the colour of icons
set the colour of the navigation bar icons
select the background colour of the navigation bar
select the colour of the circles or squares around buttons
select the overall background colour
a choice of sets of 3 different play buttons
a choice of 4 types of knobs used in the equaliser screens
A totally different skin with many configurable options.
A large number of material design colours is available making this the only skin you will ever need.
The app also contains a traditional skin based upon the free app yaps.
Important notes:
1. As I do not have a vast number of different devices to test, there may still be some devices where the layout is not quite correct.
If this is the case, please do not leave negative feedback but contact me instead by email with some screenshots. I will then try and correct it.
2. It has been found that the app will not install on Huawei devices with Android v7. Later versions are fine.
What's New:
– Additional options to set separate Play Button sizes for landscape view
SAI Instructions:
1. Download and install latest SAI app (Split APK Installer);
2. Download this .apks&zip archive app;
3. Install and Open SAI / Choose "Install APKs" button / Find and Select downloaded .apks archive app;
4. Wait for install and done. Enjoy!
MOD INFO
●Standalone Android Package
●CPU architectures: armeabi-v7a, arm64-v8a, x86, x86_64
●Languages: ENG
●Screen DPIs: 160dpi, 240dpi, 320dpi, 480dpi, 640dpi
●Optimized Graphics/Zipaligned
●Debug Info Removed
This app has no advertisements
Screenshots
Downloads
Poweramp V3 skin Yaps – Alternative v223.0 APK [Paid] MOD / Mirror
Older Version
Poweramp V3 skin Yaps – Alternative v204.0 APK [Paid] MOD / Mirror
Poweramp V3 skin Yaps – Alternative v203.0 APK [Paid] MOD / Mirror