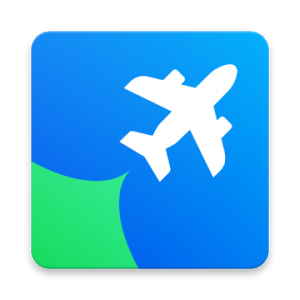 Interact with 12,000+ planes moving live on a map. Millions worldwide already track flights in real time with Plane Finder, the ultimate pocket air traffic app. Find out why…
Plane Finder shows you where flights really are right now. Search by flight number or watch the skies.
Simply tap on a plane to see Flight, Aircraft, Departures and Airline details with photos and technical drawings.
Plane Finder has been a highly rated, top ranking app since 2009 and has been featured by Gizmodo, CNN, GMA, BBC, Sunday Times, Mail on Sunday, CNET, Wired, GQ Magazine and many more.
With millions of happy users, Plane Finder is regularly updated with innovative new features. Our support team always listen to and reply to feedback.
Plane Finder tracks 12,000+ flights around the world using our own network of real time receivers and some traditional radar data. Our worldwide coverage is already fantastic and always expanding – please check http://www.planefinder.net to see live coverage in your area.
At a glance our coverage includes –
– Europe 95% – realtime
– North America – 100% via slightly US delayed data – Nationwide realtime ADS-B network in place and capturing 95% of ADS-B equipped aircraft
– Rest of World – Excellent coverage in Australia, New Zealand, Central America, Brazil, Japan, Taiwan, Dubai, India, Malaysia, Thailand, South Korea, Maldives, Mauritius, Singapore, Hong Kong and many more countries
Important Note:
Plane Finder works by picking up real time ADS‐B signals used by aircraft to transmit positional data to land based receivers. This technology is faster than traditional radar and is used for air traffic control and navigation. ADS‐B is not used by all airlines or aircraft, however this is changing and the number of aircraft tracked by ADS‐B is increasing all of the time. Traditional radar type data in near real time is also included for North America; this is subject to a short time delay.
And if you've read this far, you'll also want to know this:
Plane Finder includes:
– Live moving planes on a Google Map
– Flight details including flight number, route, speed and altitude, service type, days of operation and more
– Current flight status
– Plane information including reg number, model, registration date and construction details
– Photo galleries and beautifully detailed aircraft illustrations
– Flight path contrails
– Powerful search by flight number, callsign and aircraft registration number
– FREE plane icon sets
– Bookmark favourite locations e.g. set a ground level view of major airports
– Share your sightings with family and friends via Facebook and Twitter
– Upload your own aircraft photos to see them in the app via our community at http://www.pinkfroot.com
– Technical information including squawk codes, ICAO/IATA codes, ADS Hexcode and heading
Disclaimer: The use of the information presented using Plane Finder is strictly limited to pursuing enthusiast activities (i.e. for entertainment purposes), which specifically exclude any activities that might endanger yourself or the lives of others.
Under no circumstances will the developer of this application be held responsible for incidents resulting from the use of the data or its interpretation or its use contrary to this agreement.
What's New:
Fixes for crashing when selecting a glider
This app has no advertisements
Screenshots
Downloads
Older Version