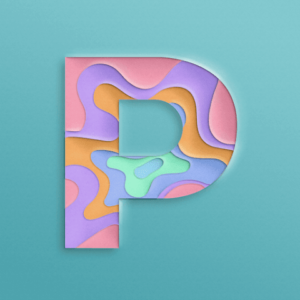 This app is super-futuristic Paper cut theme with over 1000+ Paper Cut icons. It is one the finest theme app you have seen.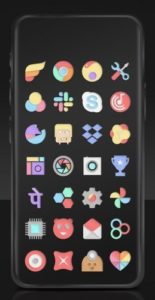 User can request us to change the app icons of his own Desire / Wish
Paper cut Icon pack has 1500+ Icon and we will be adding more and more Icons over a period of time
Features:
★ Periodic Updates.
★ It is easy to identify which app it is, just by looking at ICONS.
★ Lots of alternative icon
★ Support for many launchers
★ Combination of Wallpaper match with ICONS packs.
★ For updation of any ICONS feel free to contact us for ICON Creation Request and we will Update it.
If you don't like app we offer 100% refund with in 24 hour, contact us on email (attractivestylishdesigns@gmail.com)
PLEASE DON'T PROVIDE BAD REVIEW IT WILL BE REFUNDED
PERSONAL RECOMMENDED APPLICATION SETTINGS
Launcher Name : NOVA LAUNCHER
Step 1: Nova Settings
Step 2: App Drawer
Step 3 : Drawer App Grid
Icon Pack Supported Launchers
Action Launcher • ADW Launcher • Apex •Atom • Aviate • CM Theme Engine • GO • Holo Launcher • Holo HD • LG Home • Lucid • M Launcher • Mini • Next Launcher • Nougat Launcher •Nova Launcher(recommended) • Smart Launcher •Solo Launcher •V Launcher • ZenUI •Zero • ABC Launcher •Evie • L Launcher • Lawnchair
Icon Pack Supported Launchers not Included in Apply Section
• Microsoft Launcher • Arrow Launcher • ASAP Launcher •Cobo Launcher •Line Launcher •Mesh Launcher •Peek Launcher • Z Launcher • Launch by Quixey Launcher • iTop Launcher • KK Launcher • MN Launcher • New Launcher • S Launcher • Open Launcher • Flick Launcher • Poco Launcher
This icon pack has been tested, and it works with these launchers. However, it may also work with others too.In case you do not found an apply section in dashboard. You can apply icon pack from a theme setting.
ASSISTANCE / GRIEVANCE CELL
♦ If you have any issue while using Paper Cut ICON PACK you can Email at ttractivestylishdesigns@gmail.com
♦ Twitter :- https://twitter.com/asn360
What's New:
• v2.1
• Added 25+ New Icons & Updated Icons
• New and Updated Activities.
This app has no advertisements
Screenshots
Downloads