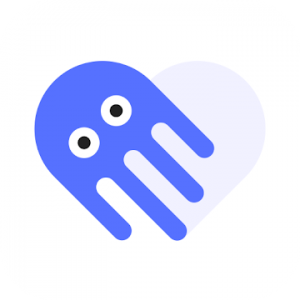 [ez-toc]
Octopus is an extension that allows users to dynamically map any gamepad, keyboard, and mouse features or mechanisms in any game. Most mobile games support external devices, but some cannot yet be identified, so users should use this application as a last resort. However, it has many surprises and features to enhance all gaming experiences on external devices.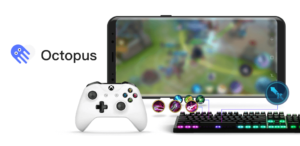 Quickly scan and identify games
Before starting key mapping, users have to manually add one of their games to Octopus to start scanning. Its primary use is to connect a controller to a game, but it will notify you of keymapping progress and stop it automatically if the game adds support for it. However, for games that don't support them, the system automatically creates separate profiles for each of them.
Start keymapping in your style
Games that do not support external devices should require players to accurately and dynamically map each key to each function. In some cases, the player needs to interact with the screen, which is enough to enhance the experience for many types of games.The user can map the buttons on the device to the desired positions and duplicate the same functions. It also simplifies the mapping process, as all changes for each profile need only be saved without having to create or share.
Advanced features
The good news is that Octopus isn't limited to just mapping. It also introduces many exciting buttons and has the ability for the user to combine 3-4 buttons at the same time. It all depends on the games they like to get the most out of the assist features for the best performance. Additionally, all content related to support features is highly customizable to consistently accommodate the usage styles of many users.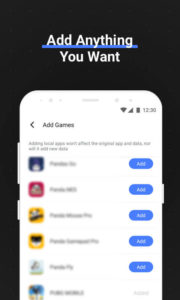 Extensive support for a variety of games
Depending on the player's game type in the system, the key mapper automatically detects and modifies the mechanics presented. These include MOBA or FPS modes that allow favorable combat performance with different gameplay and different control mechanisms. Of course, users can take advantage of gamepads because they perform many individual actions to outperform other players.
Create a place to play games
Many games that don't support external controls have defensive mechanisms that detect supported devices and take action. However, this is not the case with Octopus. It can even hide itself completely to disguise its location and avoid random checks by the system. Users can also manually enable this feature to change their location and enjoy all games without getting banned.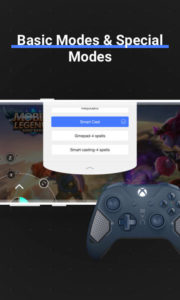 Powerful calibration for high accuracy
For many games, adjusting app functionality or keybindings across multiple games may not be enough, so the calibration feature is a great addition for everyone. This makes them very good, along with the ability to increase control flexibility and absolute precision. Users can also combine touch or external devices to create their own combinations to optimize their gaming experience and performance.
Octopus is one of the must-have utilities if users want to play mass mobile games using gamepad or keyboard and mouse. Many games don't support this, but a few tweaks or calibrations in each game can smooth out your experience and give you great performance or features.
You are now ready to download Octopus for free. Here are some notes:
Please read our MOD Info and installation instructions carefully for the game & app to work properly
Downloading via 3rd party software like IDM, ADM (Direct link) is currently blocked for abuse reasons.
Note: Uninstall Previously Google Play Store Plugin.
What's New:
– Support Android 13.
– Fix some crash issues, Battle Prime etc.
– Optimize Google Play login.
This app has credit advertisements
Screenshots
Downloads : Ads Removed
Octopus – Gamepad, Keymapper v6.4.8 APK [Pro] Arm64-v8a / Mirror
Older Version
Octopus – Gamepad, Keymapper v6.0.7 APK [Pro] / Mirror

Octopus – Gamepad, Keymapperd v4.3.5 APK [AdFree] / Mirror