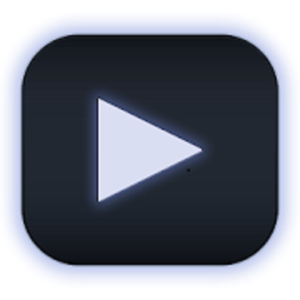 Neutron provides the sophisticated UI with advanced controls for music playback. It is not easy or another 'pop' music player, it is developed for the audiophiles and those who really in love with music. Recommended for use with Hi-Fi/High-End audio hardware.
Hope you'll like Neutron and have fun with it!
FEATURES:
* 32/64-bit audio processing for high quality HD audio.
* Audio formats: MP1, MP2, MP3, OGG (Vorbis), FLAC, WMA, WMA Lossless (16-bit only), AC3, AAC, M4A, M4B, M4R, MP4, 3GP, 3G2, MOV, ALAC, APE (Monkey's Audio), WV (WavPack), MPC (MusePack), WAV, AU, AIFF, MPG/MPEG (audio only), AVI (audio only), iTunes/Windows Media inclusive except DRM-protected, OPUS.
* Module music formats: MOD, IM, XM, S3M.
* Voice audio format: SPEEX.
* Streaming audio with metadata: M3U, PLS, ASX, RAM.
* CIFS/SMB: make music source NAS, PC on LAN/INET.
* Surround sound DSP (Ambiophonic R.A.C.E. technology).
* Crossfeed DSP (for better stereo music listening experience with headphones).
* Rumble Filter DSP (to protect speakers from overloading with frequencies below 20 Hz).
* Normalization (post EQ re-mastering of tracks).
* HQ 4-band parametric equalizer.
* Accurate gapless playback.
* Normalization.
* Replay Gain.
* HQ Resampling with 3 modes: fast, quality, audiophile.
* Dithering (to improve audio quality by eliminating quantization in signal).
* Crossfading.
* Phase Inversion.
* Balance.
* Pitch.
* Shuffle playback.
* Looped playback.
* Database/Folder modes.
* Queuing.
* Playlist management.
* Lyrics (.LRC files).
* CUE Sheet support (including built into metadata).
* Media database grouping by: album, artist, genre.
* Artist grouping by 'Album Artist' category.
* Unicode tags.
* Real-time multi-band spectrum analyzer.
* Real-time RMS bar.
* Master and Preamp digital volume adjustment.
* Android widgets and Lock Screen mode.
* Movable to external SD Card.
* Night UI mode with colorful audio visualization.
* Album art (supported: PNG, JPG, BMP, incl. metadata from tags).
* Clock mode.
* Sleep timer: 15,30,45,60,90 minutes.
* Wake timer.
* Automatic key-lock with colorful audio visualization.
* Highly customizable through Settings.
* Smart CPU/Battery consumption.
NEON VERSION (>25% faster):
Whats New:
2.18.5-5:
Support for ISO XML metadata descriptor (details: https://neutroncode.com/feature_iso-meta).
Improved support of SAF source by getting folders/files listing via SAF (work in progress).
! Fixed:
– Profile can not be configured if its name was erased;
– UPnP playlist could reference single track for all entries with the same title;
– SACD image not split into tracks if track's information does not contain text at least title;
– DSD not available if DSP Effect (Device) is active and output goes to USB DAC or UPnP/DLNA render.
This app has no advertisements
Screenshots
Downloads
Older Version