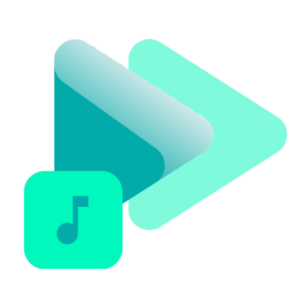 Music widgets with a beautiful design for your home screen. Compatible with the most popular music players.
Hidden Media Control
– In the square widgets you can control the music by pressing left, center and right on the title
– In circle widgets you can control music pressing the top left and top right side in the cover
Important For Phone With Android 12
– On some phones with Android 12, Material Your colors is not fully implemented. In this case the colors no match with your current wallpaper. To solve this case you have the option "Force Material You colors", enable it to mimic the colors.
Widget Designs:
– Android 12 style
– Material You Colors style
– IOS Style
– Blurred album art style
Widget Features
– Circular widget with Material You dynamic colors
– Automatically choose current player, but you can set a default player
– Resizeable
– Uses colors determined from the album art
Supported Music Streaming Players:
– Now Music Widget support almost anything music player!
– Spotify: Music and Podcasts
– YouTube Music
– Amazon Music
– Apple Music
– Deezer
– Tidal
– Spotify Lite
– Musixmatch
– Pandora – Music & Podcasts
– SoundCloud: Play Music & Songs
– Gaana Hindi Song Music App
– JioSaavn – Music & Podcasts
– Hungama Music – Stream
Privacy matters!
This app does not collect data of any kind. No usage statistics, no user tracking, no ad profiles.
What's new:
– Added Light and Dark Material You colors
– Improve widgets design
– Added new supported apps.
– Minor bugs fixed.
Package Info:
● Supported Languages: af, am, ar, as, az, be, bg, bn, bs, ca, cs, da, de, el, en-AU, en-CA, en-GB, en-IN, en-XC, es, es-419, es-US, et, eu, fa, fi, fr, fr-CA, gl, gu, hi, hr, hu, hy, in, is, it, iw, ja, ka, kk, km, kn, ko, ky, lo, lt, lv, mk, ml, mn, mr, ms, my, nb, ne, nl, or, pa, pl, pt, pt-BR, pt-PT, ro, ru, si, sk, sl, sq, sr, sr-Latn, sv, sw, ta, te, th, tl, tr, uk, ur, uz, vi, zh-CN, zh-HK, zh-TW, zu;
● Supported CPU architecture: None;
● Supported Screen DPI: Ldpi, Mdpi, Tvdpi, Hdpi, Xhdpi, Xxhdpi, Xxxhdpi.
Mod Info:
● Three Style Unlock.
● Album Art Color Unlock.
● Blurred Album Art Unlock.
● Material You Color Unlock.
● A Skip Intro.
● Analytics / Crashlytics Removed / Disabled.
● Receivers and Services Removed / Disabled.
● In-App Billing Service Removed / Disabled.
● Play Services, Transport, Firebase Properties Removed.
● All Unnecessary Garbage Folder & File Removed.
● Duplicate Dpi Item Remove Like:
– Bar Length, Drawable Size, Gap Between Bars.
● Splits0 File Removed (Resources & AndroidManifest).
● Splits0 Releated Unnecessary Meta-Data Remove Like:
– Stamp Source, Stamp Type Standalone Apk, Android Vending Splits, Android Vending Derived Apk.
● Optimized PNG Save To 3230 Kb.
● Optimized JPG Save To 381 Kb.
● Re-Compressed Classes.dex & Library.
● Optimized Graphics / Zipalign.
● Removed Debug Information (Source, Line, Param, Prologue, Local).
● Total Apk Size 4.86 Mb.
This app has no advertisements
Screenshots
Downloads
Music Widget Android 12 v1.2.6 APK [Mod] / Mirror