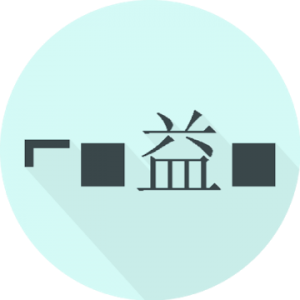 A very simple emoticon-only keyboard with 16 categories of predefined text emotes/unicode memes/faces.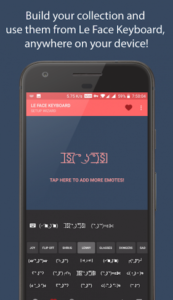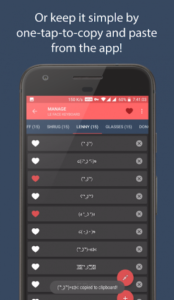 ⁍ Create your own emote by adding emotes (Donger, Lenny face, emoticon face, etc.) and use it from your keyboard!
⁍ Simple Clipboard: If you like to keep it simple, you can also use the app to copy and paste emotes/Unicode memes. Go to any of the EDIT pages and tap to copy to clipboard. You can play with a wide collection.
⁍ Le Favorites: A dedicated section for filtering all emojis, custom emojis, chains of emojis, custom messages, Unicode memes, text faces, favorites and copypasta directly from your keyboard. You can collect your favorite keys from the web by pressing and holding the key.
⁍ Le Floating Switch (for devices up to Android Nougat): A slidable (and customizable) floating switch that sticks to your device so you can quickly switch between active keyboards!
⁍ Back up and restore your entire collection to Google Drive.
Cloud backup won't work.
What's New:
– Fixed spacebar bug.
– Fixed no vibration on key-press bug.
– Improved color scheme.
– Minor performance improvements.
This app has NO advertisements
Screenshots
Downloads : PRO features unlocked
Le Face Keyboard v1.9.8 [Pro] APK / Mirror

Le Face Keyboard v1.7.7 [Pro] APK / Mirror