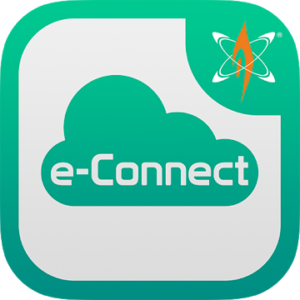 e-Connect is the new centralization, management and supervision service of the EL.MO. intrusion detection systems.
With e-Connect is possible monitor system status, receive notifications and enable or disable alarm devices directly from your smartphone, tablet or PC. Using e-Connect is very easy because it is designed and developed for everyone: installers, distributors and end users.
Go to http://e-connect.elmospa.com to discover all e-Connect features
MORE POWER TO SECURITY
EL.MO. takes advantage of a solid, last generation Cloud Server to be able to incorporate and manage a large number of control units connected via Wi-Fi (for compatible models), LAN Ethernet and GSM.
Compared to integrated Web Server solutions, e-Connect allows for the centralized management of performance-heavy functions, unburdening the control units and making their computing power available for other functions, including their main purpose: to guarantee security.
SECURITY OF THE SYSTEM
The use of SSL communication protocols, combined with certificates issued by a world-famous certification authority, provides a safety profile at the same level of the solutions adopted by the activities of remote banking.
Functions:
ONLINE PREVIEW
Control the status of your system: power supply, battery, alarms.
REAL TIME NOTIFICATIONS
Receive real time notifications for each event.
GRAPHIC MAPS
Enable or disable devices directly touching icons on the map.
INTUITIVE ICONS
Enable and disable different areas of your home.
HOME AUTOMATION
Control lighting, heating, irrigation.
VIDEOSURVEILLANCE
With e-Connect app, you can view your video surveillance system cameras directly from your smartphone or tablet.
Supports the following Smart Line DVR/NVR:
BUDVR8AHD
BUDVR16AHD
BUDVR4FAHD
BUDVR8FAHD
BUDVR16FAHD
BUNV104
BUNV108
BUNV116
BUNV116S
NVS300P8
If paired with AHD, FAHD and/or Smart Line e-Vision IP cameras which firmware supports the non-ActiveX web mode.
Supports NVR e-Vision Premium line VM500 series with firmware version 1196K or newer if paired with Premium Line e-Vision cameras.
MULTIPLE SECURITY SYSTEM MANAGEMENT
Manage many intrusion detection systems at the same time from a single account. Quickly switch from your house system to your beach house or office system.
http://e-connect.elmospa.com
Whats New:
– Enhanced performances;
– Extended compatibility with new versions of cameras and NVRs;
This app has no advertisements
Screenshots
Downloads
Older Version