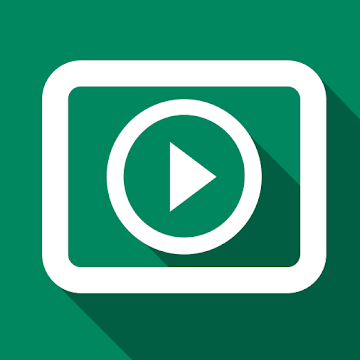 The perfect streaming app to stream Live IPTV channels or movie streams and radio to your mobile phone or tablet.
Features:
– Playlist support (M3U)
– EPG support (XML-TV)
– Timeline and magazine view
– Watch SD and HD channels
– Listen to radio channels
– Show picons/channel logos
– Favorite list management
– Theming support
– Zap channels in Live TV mode (swipe left or right to the next/previous channel)
– Quick forward and rewind in movie mode (use seekbar or buttons)
– Display subtitles
– Change aspect ratio
– Swipe up and down to control volume/brightness
– Play audio in background
– Window mode: Shows video in a small resizable window
– Chromecast support
– State of the art decoder integration (VLC and ExoPlayer)
– Perfect in companion with the app dream Player IPTV for Android TV/Fire TV (Coming soon)
Prerequisites:
– Existing M3U playlist from your IPTV service provider or free M3U list
Important:
No channels or links are included. You need to add at least one existing playlist.
What's new:
– Some new features and improvements
Package Info:
● Supported Languages: None;
● Supported CPU architecture: Armeabi-v7a, Arm64-v8a, X86, X86_64;
● Supported Screen DPI: Ldpi, Mdpi, Tvdpi, Hdpi, Xhdpi, Xxhdpi, Xxxhdpi.
Mod Info:
● Premium Feature Unlock.
● Ads Removed / Disabled.
● Ads Related Activity & Code Removed / Disabled.
● Ads Related Layouts Visibility Gone.
● Analytics / Crashlytics Removed / Disabled.
● Receivers and Services Removed / Disabled.
● Google Play Services Check Removed / Disabled.
● Google Play Store Install Package Removed / Disabled.
● In-App Billing Service Removed / Disabled.
● Play Services, Transport, Firebase Properties Removed.
● All Unnecessary Garbage Folder & File Removed.
● Duplicate Dpi Item Remove Like:
– Bar Length, Drawable Size, Gap Between Bars.
● Splits0 File Removed (Resources & AndroidManifest).
● Splits0 Releated Unnecessary Meta-Data Remove Like:
– Stamp Source, Stamp Type Standalone Apk, Android Vending Splits, Android Vending Derived Apk.
● Optimized PNG Save To 3230 Kb.
● Optimized JPG Save To 381 Kb.
● Re-Compressed Classes.dex & Library.
● Optimized Graphics / Zipalign.
● Removed Debug Information (Source, Line, Param, Prologue, Local).
This app has no advertisements
Screenshots
Downloads
Older Version
dream Player IPTV v5.0.1 APK [Mod] / Mirror