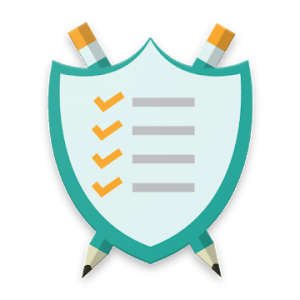 Do It Now – tasks management system which allows you to create and track your everyday tasks and develop your virtual self along with skills, characteristics and level-ups.
Gamify your tasks and get things done (gtd)
With our productivity planner you will get virtual copy of yourself with ability to track your skills, characteristics and statistics. Every created task can be bound to skills and characteristics. And when this task is performed in real life – your virtual hero will get skills and characteristics increased and also gain additional experience (XP).
Self improvement
Track your personal growth in different areas with customizable characteristics. Increase your productivity by creating flexible system with skills. Basic sets already added to organizer.
Gamify your routine to do list and improve yourself, your life and virtual RPG character. His skills and abilities will grow with yours. Make him more powerful and become more productive.
Handy calendar
Get overview on your plans for months, weeks or use a day planner, agenda. Find most suitable time to schedule your tasks with calendar planner. Stay as productive as you can with this time manager and to do wunderlist! View the business calendar in grid format or use daily planner, weekly planner.
Sleek reminders
Our checklist app can remind you about critical tasks with notifications. Add up to 5 notifications to each task.
Productivity organization
Organize your tasks in groups (folders) like in trello, task rabbit, habitica, ticktick, any do to separate different types. Keep it all organized and know what to do in todo list.
Use groups as to-do list, checklist, reading list, bucket list, wishlist, all the lists!
Sync across your devices
Your tasks will sync within cloud or Dropbox so that you can view and manage them wherever you are for better goal achieving.
Or just save your entire progress to file on your device.
Flexible tasks setup
Habit tracker allows to add really flexible tasks. Setup custom repetitions (daily, weekly, weekdays, or monthly todoist), infinite repeats, finish datetime, difficultyimportancefear, auto-fail or auto-skip on overdue, bind negative and positive skills, combine tasks in groups, add subtasks and much-much more. Prioritize goals and focus on the what really matters to do it tomorrow. Also lots of icons included to customize your tasks.
Statistics
Overview your progress with fancy charts. Use characteristics and skills charts to reveal your strong and weak sides. Customize your dashboard to show daily success charts with tasks, gold and experience.
Habits
Generate useful habits. You can habitify any task, just enable habit generation for it. Generate any habit as in RPG game!
Rewards system
Get gold from performed tasks and buy self-assigned rewards. E.g. you can add reward "Watch a movie" with 100 gold, buy it and indeed watch a movie in real life as a reward for hard work!
Achievements
Increase you motivation with achievements. Besides system achievements you can create your own and bound them to tasks, skills or characteristics.
Themes
Change app appearance with custom themes. Our tasks tracker app has a lot of them!
Great widgets
Get easy access to your tasks and statistics by adding a checklist widget to your home screen. There are various sizes and types. Choose one that you like the most.
Develop your virtual self to make promotion and improvement in real life.
—
Connect with us at:
Facebook: https://www.facebook.com/DoItNowApp
Reddit: https://www.reddit.com/r/DoItNowRPG
Email: liferpgtasks@gmail.com
What's New:
Subtasks can now be shown right in tasks list under parent task
Quick subtasks adding
Added Romanian translation
New system achievements: number of claimed rewards, number of generated habits
Progress in achievements list
Skill and characteristics icons will be shown when executing tasks
Reward purchasing: inventory items icon and total numbers of such items will be shown
Task notes: last update time will be shown
Mod Info:
◉ Premium / Paid features unlocked;
◉ Disabled / Removed unwanted Permissions + Receivers + Providers + Services;
◉ Ads related activities and codes removed;
◉ Ads method invokes disabled;
◉ Optimised resources;
◉ Manifest and APK root path cleaned;
◉ Google Play Store install package check disabled;
◉ Google Play Services signature check verified;
◉ Google Play Billing / Analytics removed;
◉ Debug code removed;
◉ Languages: Full Multi Languages;
◉ CPUs: noarch
◉ Screen DPIs: 160dpi, 240dpi, 320dpi, 480dpi, 640dpi;
◉ Original package signature changed
This app has no advertisements
Screenshots
Downloads : Full Subscription Unlocked
Do It Now – RPG To Do List | Task List v2.39.2 [Premium Mod] APK / Mirror
Older Version
Do It Now – RPG To Do List | Task List v2.38.0 [Premium Mod] APK / Mirror
Do It Now – RPG To Do List | Task List v2.36.0 [Premium] APK / Mirror