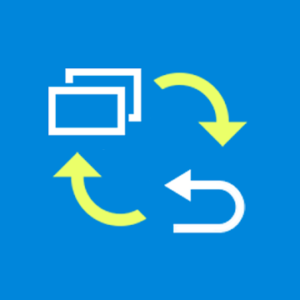 Buttons remapper allows setting custom actions for hardware buttons on your Android device without Root.
Features:
– Swap or remap buttons
– Enable a flashlight via press on a key
– Set additional actions for a short or a long press
– Open browser, dialer or camera apps on a hardware button click
– Open any application by press on a key
– Disable a button completely
– Supported remapping of HOME, BACK, RECENT APPS, CAMERA and VOLUME keys + over 200 other keys
– Support of double/triple click and two buttons combinations in the Premium version
– Last App feature similar to Android N (Premium)
– Ability to terminate current app (Root only)
This application will work only with hardware (including capacitive) buttons and it WILL NOT work with on-screen soft buttons.
On some devices hardware buttons are not comfortable to use in case of their unusual arrangement. If your device is one of them try this application and re-assign hardware keys. The app has been tested on Samsung Galaxy S6, Samsung Galaxy S7 and Samsung Tablets.
Root-permissions are not required for the majority of functions. However, some actions require Root (Menu, Search, Block, Terminate app, Change language).
The behavior of remapping is device specific and some of keys may not work on some models. For example, Power button does not work on the majority of devices.
Please, be careful with remapping a HOME button action.
We will be happy to receive any ideas, suggestions and reviews by the email. If something doesn't work we will also be happy to help with setting up.
ATTENTION!
This app uses Accessibility services. It designed to help drivers, users with disabilities and anyone who can find it useful, to access apps faster and replace different actions with just one click on the button. The app uses only the following features of Android Accessibility service:
– Filter key events to get access to the key event of the device and to remap it to any other action;
– Track "window changed" event to get the package name of the running app when the action Last app is assigned to any button, to help user get back to the previous app.
The key events actions are not saved on the persistent storage and are not being send outside the device. The same goes for a last opened package of the app. Events are saving in RAM to process combinations and the Last app action only.
What's New:
• Now it is possible to control Talkback volume
MOD INFO
Premium features unlocked
Optimized graphics/ zipaligned
Unwanted files/folders removed
Debug Info Removed
This app has No advertisements
Screenshots
Downloads
Buttons remapper – Mapping & Combination v1.22.1 [Premium] APK / Mirror

Buttons remapper – Mapping & Combination v1.19.0 [Premium] APK / Mirror