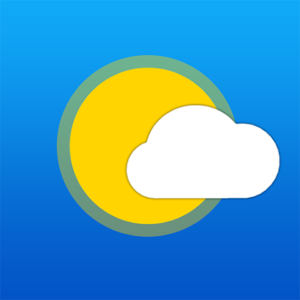 Overview: Bergfex Weather App: All Bergfex – Weather forecasts in one app. In this Weather App you get all weather forecasts from the Bergfex website for the Alps region (Austria, Germany, Switzerland, Italy and Slovenia), including Mountain weather forecasts.
Exclusive for Austria: 3729 geo located and detailed weather forecasts for all towns and a large number of mountain weather forecasts.
WIDGET INSTALLATION: to be able to add the widget to the home screen, the app must be installed on the intern memory and NOT on the SD-Card. You can move the app to the internal memory by following these steps: Settings -> Apps -> Bergfex Weather -> Move to internal memory
What you get in the bergfex Weather App:
– Favorite overview
– 9 day forecasts (incl. detailed daily forecasts)
– Temperatures (min./max.)
– Rain-/Rainfallradar
– Lightning Map
– Wind
– Precipitation (incl. rain quantity and possibility)
– Sun hours
– Precipitation forecast maps
– Webcams
The exact forecasts are produced in cooperation with the ZAMG (Zentralanstalt für Meteorologie und Geodynamik).
You get access to the following extended contents by upgrading the app with an in-app purchase (2,99 €):
– No ads
– Weather radar images for rain/clouds and temperature in 15 minute updates (INCA forecast from ZAMG)
– 14 day webcam archive with timelapse function
– Detailed precipitation maps
– Short hand forecasts (for all Locations in Austria)
– Weather stations for Austria
– Regional weather for Austria
What's New:
V2.11
• Forecasts can be displayed directly without having to add them to favorites
• Improved weather radar
v2.10
• New customization options (under Settings -> Appearance)
• Widget synchronization improved
• Performance improvements
v2.01
• Adjusted contrast in weather overview
• Multi-line webcam view
This app has no advertisements
Screenshots
Downloads
bergfex/Weather App – Forcast Radar Rain & Webcams v2.13 b238 [Pro] APK / Mirror