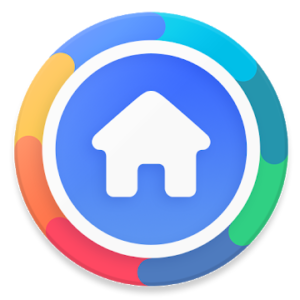 Action Launcher takes Pixel Launcher as a base, then adds a wealth of color, customizations and unique features so you can quickly and easily make your home screen shine!
Standout features include:
• All Pixel Launcher features: swipe up from your dock to reveal the new full screen All Apps mode, tint the dock, folder styles and more. Enabled by default, and available for free!
• Full customizable dock search box: Complete control to color and customize the search box and its icons to your heart's content!
• At a Glance widget: Quickly view the weather, date and your next calendar appointment!
• Adaptive icon support!
• App shortcuts: Use Android 8's app shortcuts on devices running Android 5.1 or later!
• An inbuilt weather widget!
• Google Discover integration for all!
• Full Notification Dots support.
• Quicktheme: marvel as your home screen is customized with the colors from your wallpaper.
• Shutters: swipe a shortcut to reveal an app's widget. Useful for previewing your inbox or Facebook feed without opening the app.
• Quickedit: have alternative icon suggestions instantly presented to you, without having to dig through icon packs.
• Smartsize icons: icons are automatically resized to match Material Design's recommended icon size.
• Covers: an innovative take on traditional folders. Tapping a Cover loads an app, swiping a Cover opens a hidden folder which you have customized.
• Use icon packs, scale icons, hide and rename apps and much more.
• Full phone, phablet and tablet support.
#1 on Android Central's "Best Android launchers of 2016" list!
Awarded Google Play's best apps of 2015!
Action Launcher allows you to import from your existing layout from other launchers such as Apex, Nova, Google Now Launcher, HTC Sense, Samsung/Galaxy TouchWiz and the stock Android launcher, so you'll instantly feel right at home.
★ Mods :
• Plus Activated (All Plus Features Unlocked);
• Supporter Activated (All Supporter Features Unlocked);
• Drawer Grid Max Limit Extended from 12×12 to 20×20;
• Drawer Grid Min Limit Extended from 3×3 to 2×2;
• QuickPage Grid Max Limit Extended from 10×10 to 20×20;
• QuickPage Grid Min Limit Extended from 3×3 to 2×2;
• Badge Count Limit Extended from 4 to 9;
• Optimized Graphics & Cleaned Resources for Fast Load;
• Bug & Analytics Reporting Disabled By Default;
• Google Ads Links Removed/Nullified;
• Ads Invokes Removed/Nullified;
• Ads Permissions & Receivers Removed;
• Firebase/Analytics Disabled;
• No Active Trackers in App By Default;
• Google Play Store Install Package Check Disabled;
• Google Play Services Sign Check Disabled;
• Google Play Billing Disabled ThroughOut the APK;
• Disabled Unwanted Permissions + Receivers + Services + Providers;
• Debug Info Including corresponding .sources Tags Removed
• Split APK Repacking Files Removed;
• Trash Folders & files Removed from Root Path of APK;
• Languages- Multilingual
• CPU Arch- Universal (Armeabi-v7a + Arm64-v8a + x86 + x86_64)
• Screen DPI- Universal (m to xxxhdpi: 120dpi, 160dpi, 240dpi, 320dpi, 480dpi, 640dpi)
What's New:
v50.0-
NEW: Greatly reduce features requiring Plus upgrade and make the app more appealing to non-paying customers
NEW: Action Search displays recently changed settings in its history, allowing one to tweak settings changes directly from the home screen.
NEW: Add Search Target bar which displays at the top of Action Search results. Allows one to direct searches directly to popular services such as Wikipedia, YouTube, Play Store, etc.
NEW: Settings displays dedicated search bar.
NEW: Shortcuts to recently changed settings display at top of settings. Toggle on/off via "Help -> Recent settings".
NEW: Customize Action Search sources.
NEW: "Open searches in browser" setting.
NEW: Add initial Action Search suggestions that display if there's no search history.
NEW: Add Google Search shortcut to Quickbar's quick select panel.
NEW: Display Plus banner on settings toolbar.
NEW: Add 10th wallpaper to 2022 Supporter Pack.
IMPROVEMENT: No longer request WRITE_EXTERNAL_STORAGE permission. The only code that used that was legacy backup code which has been disabled for more than a month.
IMPROVEMENT: Revamp Help menu items, including adding FAQ link.
IMPROVEMENT: Change picker settings UI to use a bottom sheet style picker.
IMPROVEMENT: Increase max auto complete suggestions from 3 to 5.
IMPROVEMENT: Improve algorithm for identifying settings items to display from an Action Search query.
FIX: Squashed dock/search box on large tablets (thanks myculito#1992, Sid6Niner#5646, Grantman#1499 and others).
FIX: Increase default workspace margin for devices with gesture navigation.
FIX: Google search opens to google.com in a browser if the Google App is not available/disabled.
FIX: Stability fix using composite emoji in Action Search (thanks ritsl#1461).
FIX: Prevent opening widget picker when desktop is locked.
This app has credit advertisements
Screenshots
Downloads : Premium Features Unlocked
Older Version
Action Launcher: Pixel Edition v49.12 [Premium] APK / Mirror